In my tiny shop is a room divider between the shop space and my family's living space. Over this divider I've been placing one of my many quilts, partly for decor and samples, and partly for sound buffers and privacy. Sometimes it is seasonal, sometimes the quilt is similar to new fabrics coming in. Either way, the quilt is also right behind me during the checkout process, so customers have a chance to really look at it.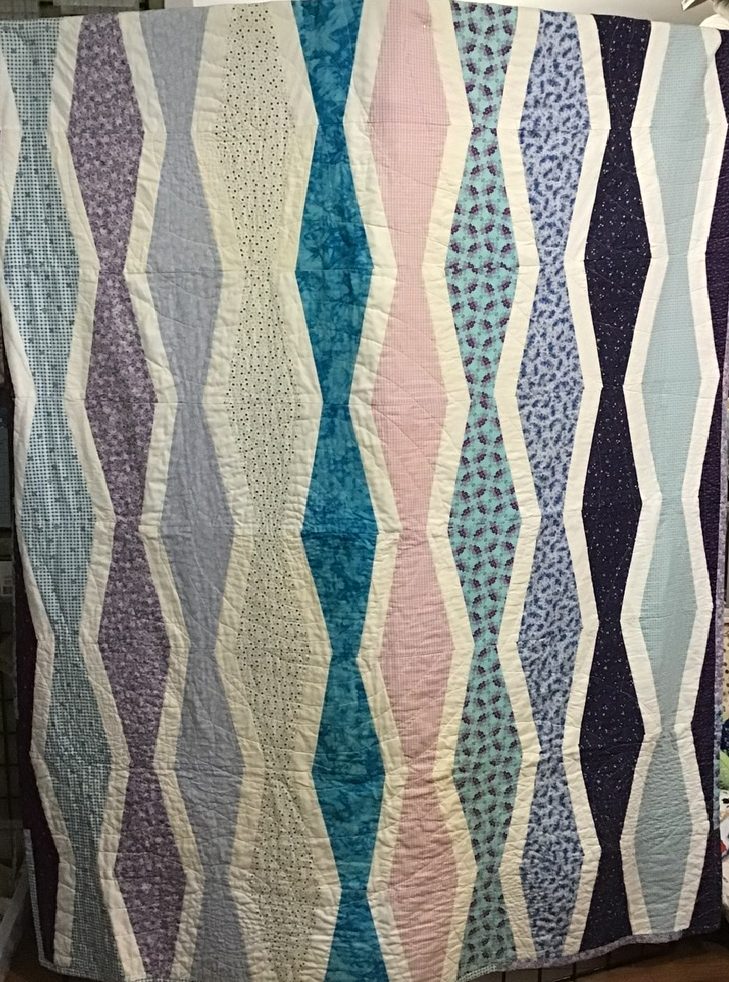 Every quilt has a story, and it finally occurred to me I should probably just write down all the details! Especially before I forget.
So for our August quilt choice, I have hung up a quilt I made for Emma – oh probably more than ten years ago. It is the New Wave quilt pattern my Elizabeth Hartman, one of her earliest patterns ever. Of course I made it bigger, using fabrics that I had on hand and wanted to use up. Emma loves blue, so I chose fabrics in blues and purples and any combination of that until we were both happy.
I also wound up rotating the design 90 degrees based on my fabric amounts. Leftovers went on the back of the quilt for a very scrappy backing. I generally like to make a long strip of the smallest pieces, then place that row off center, and filling in the rest of the background with the larger leftovers.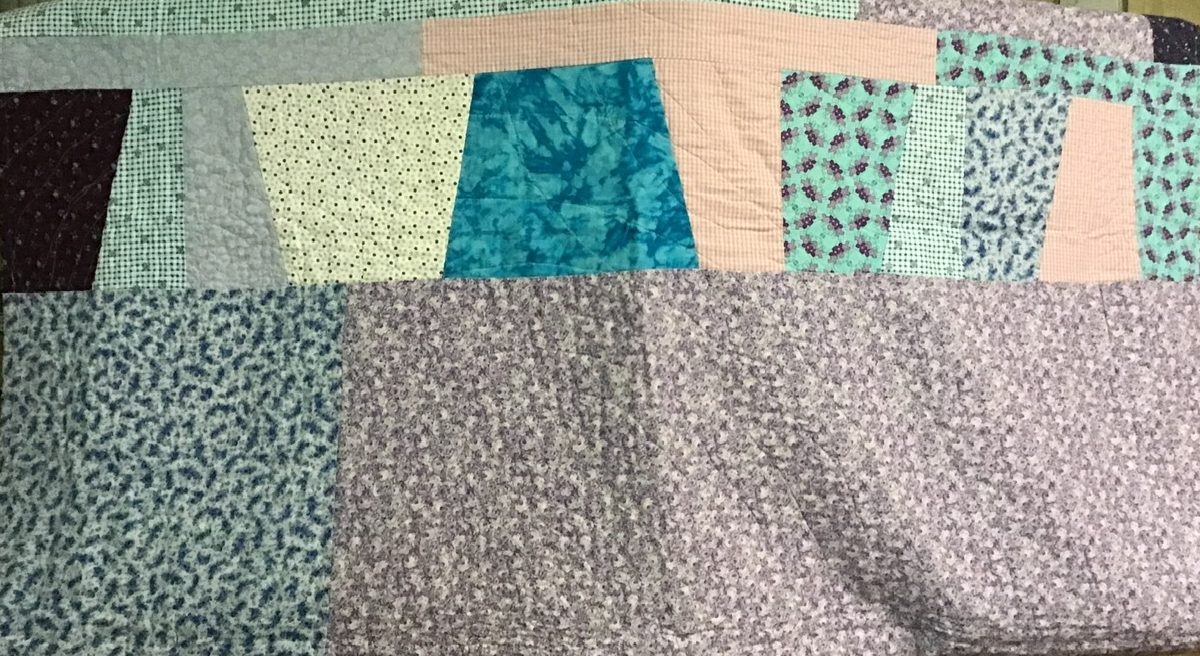 I had just begun my free motion quilting journey when I made this quilt, and my idea was to quilt ever widening ripples, like drops on a still pond. The idea was good, the execution … not so much. It can barely be seen, and what is visible with the white thread is wonky. I should have used a walking foot but that would have been SO much turning. Some of the seams aren't lined up very well, the binding isn't very neat, but the whole thing has held up and it still a decent quilt.