Since I own a quilt shop, i could argue the entire shop is my sewing space, but I do have a dedicated space for sewing. It's in an upstairs bedroom that we use for an office as well as a sewing space. It is just down the hall from the shop.
Every so often I rearrange the room, so this is something like the third arrangement since last year.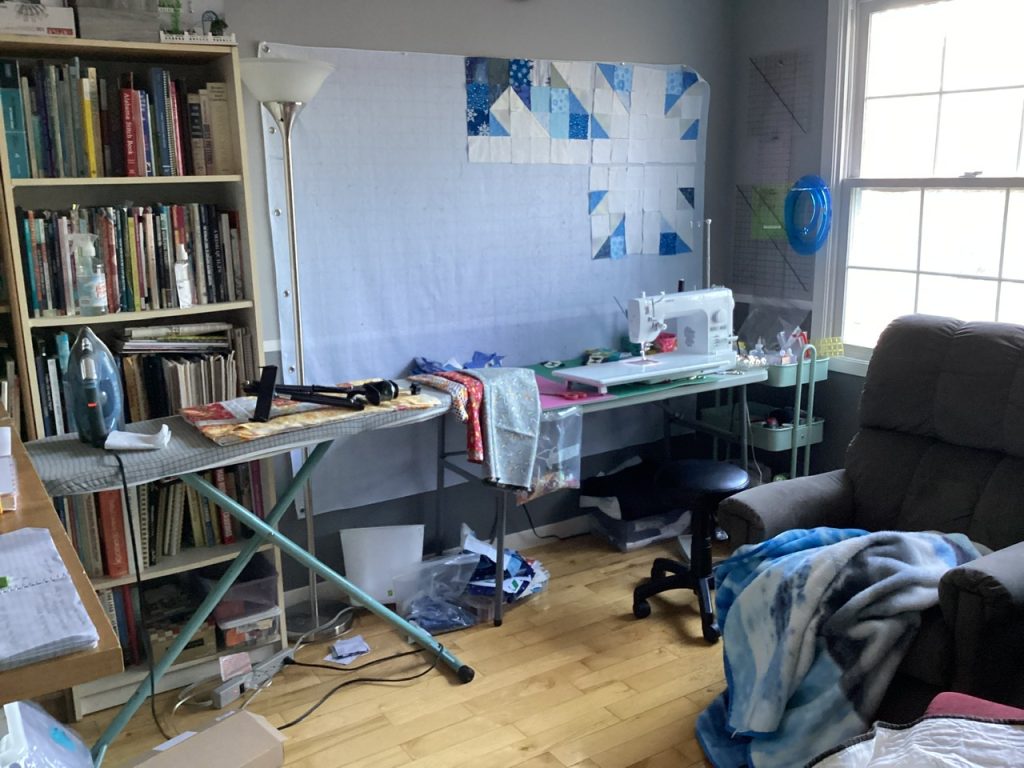 Slightly out of frame to the right is my desk and Ron's recliner. To the left is more storage for office supplies, the printer, and a large tv. Hey, I have all the important things in here.
Also to the extreme right and almost behind me is the closet with all my fabric stash and quilts and craft things. It's a hot mess. It is driving me crazy bit I have to live with it for now.
My longarm is in the downstairs rec room, but it's been sold and is about to be removed. But that's not really a sewing space! It is also a mess right now.
This post is part of the 31 day blogging challenge. Yesterday I mistakenly called it a 30 day challenge. Oops. I blame my covid sick brain.