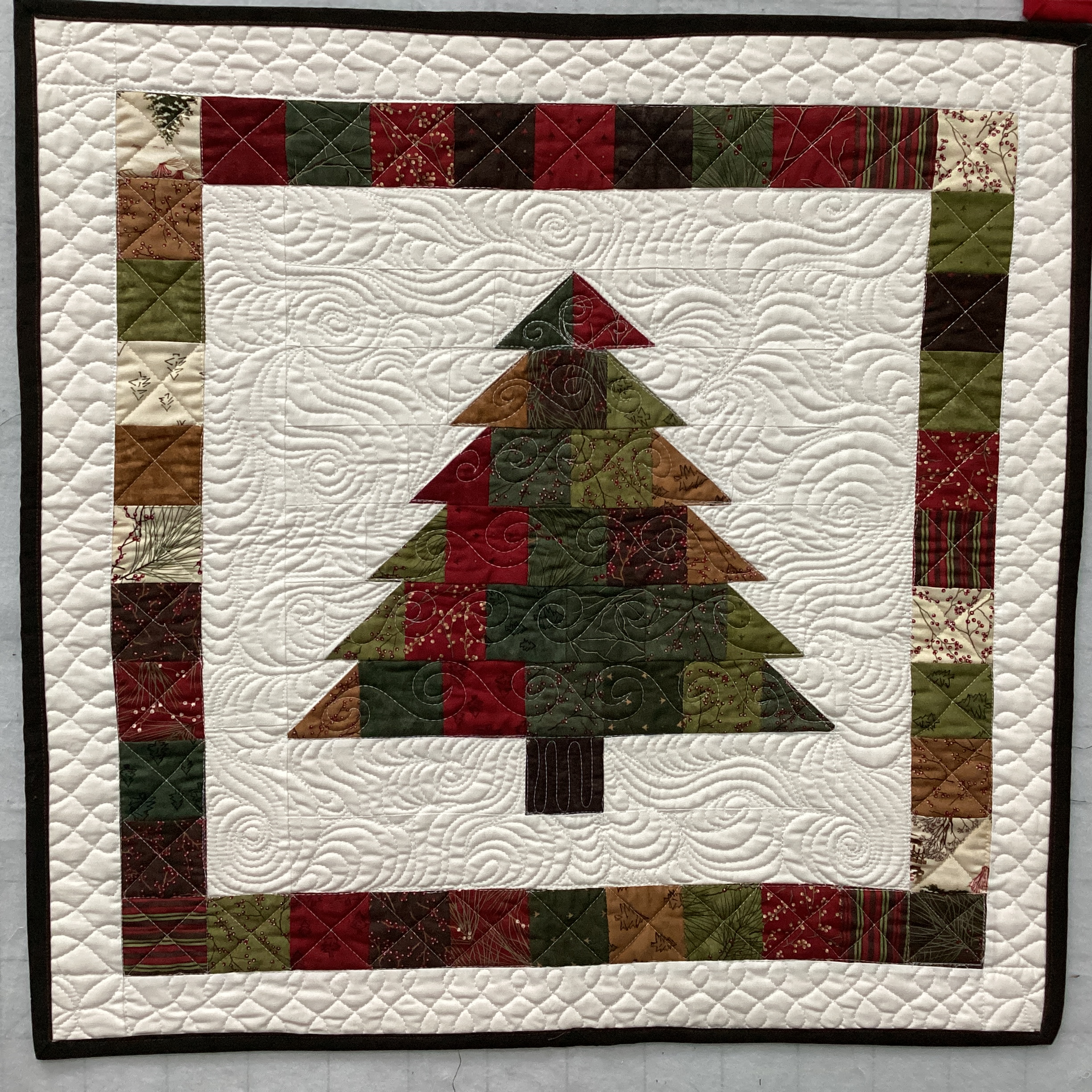 It's that time of year, so I dug out all the Christmas themes quilted items I've made through the years and hung up a few along one wall here in the shop.
I always get asked about patterns, and since I've made these over a long time even before I had a shop, I figured I should just make a list all in one place. Many of these are free downloads, or sell as a digital PDF. Please support the pattern authors! It's worth the few bucks for them to figure out the math and steps for you.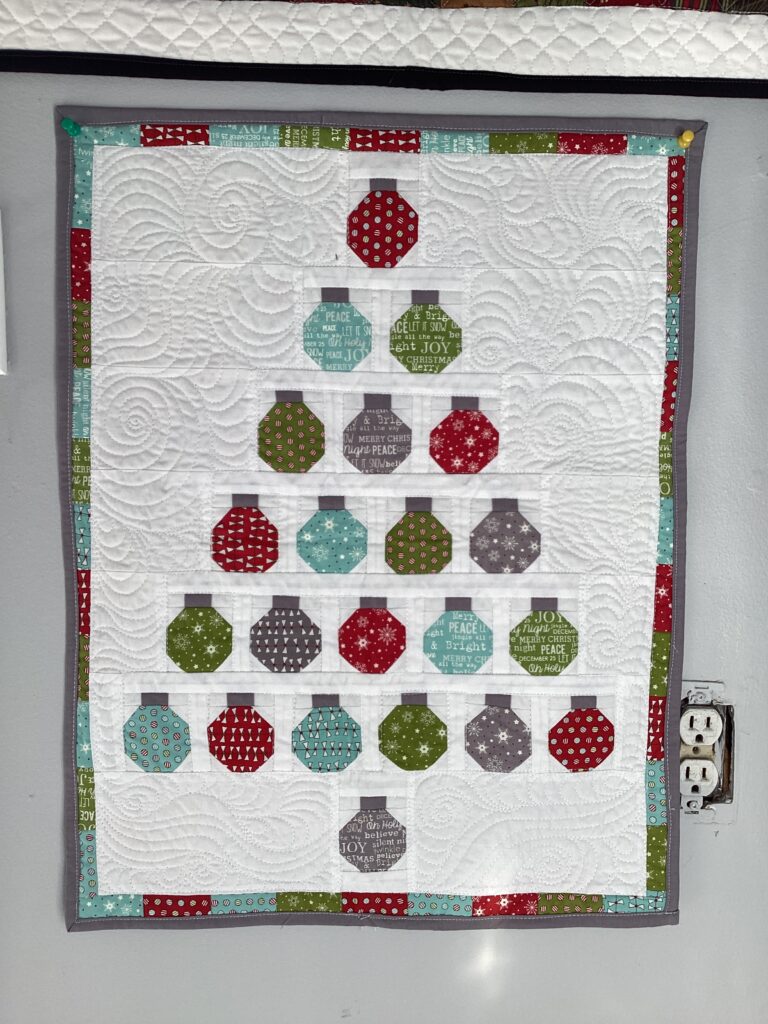 This is the Christmas Baubles mini quilt, free pattern from the Moda Bake Shop, by Jen Daly. This is actually the second time I made this, having sold the first one. The fabric line is an older one from Sweetwater.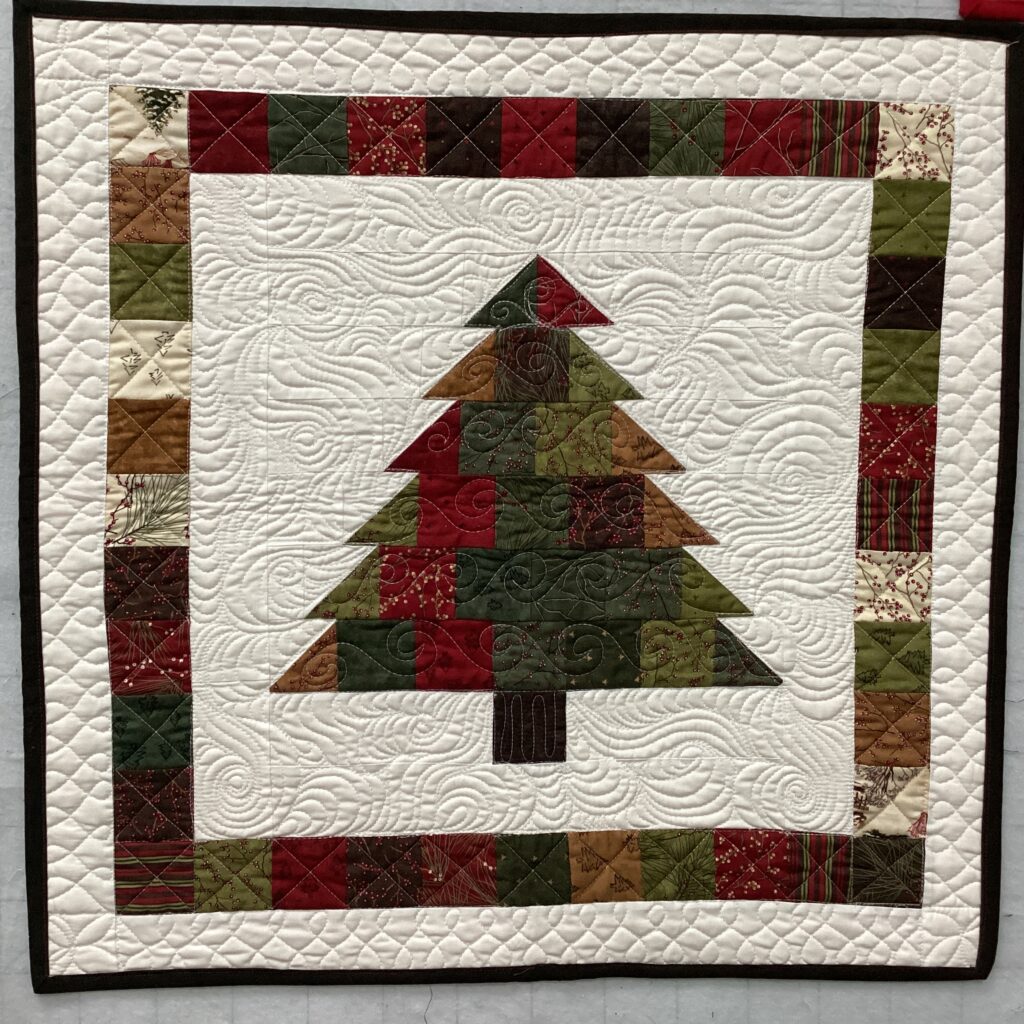 Super popular this year, the Mini Charming Christmas Tree pattern was free from Fat Quarter shop.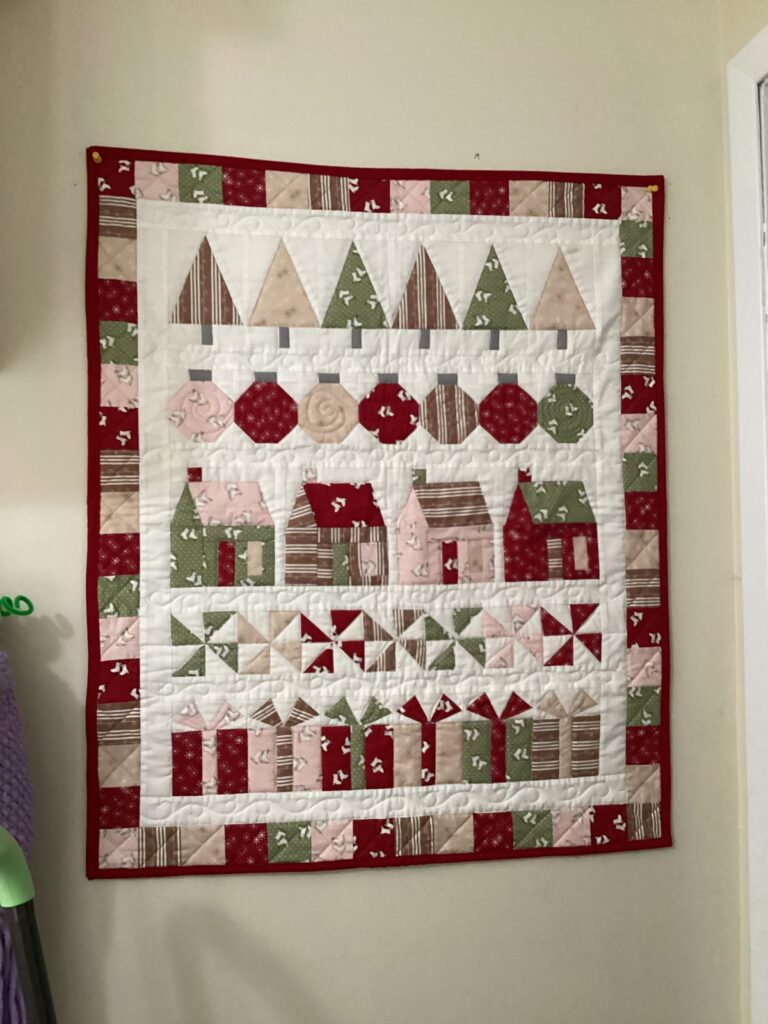 This is another one by Jen Daly, called Merry and Bright. You can buy the pattern on Etsy right here. Jen runs a quilt along every Christmas on her blog. It's worth it to check in and download the free patterns as she releases them, since after the holidays she takes them down and sells the finished pattern in her shop.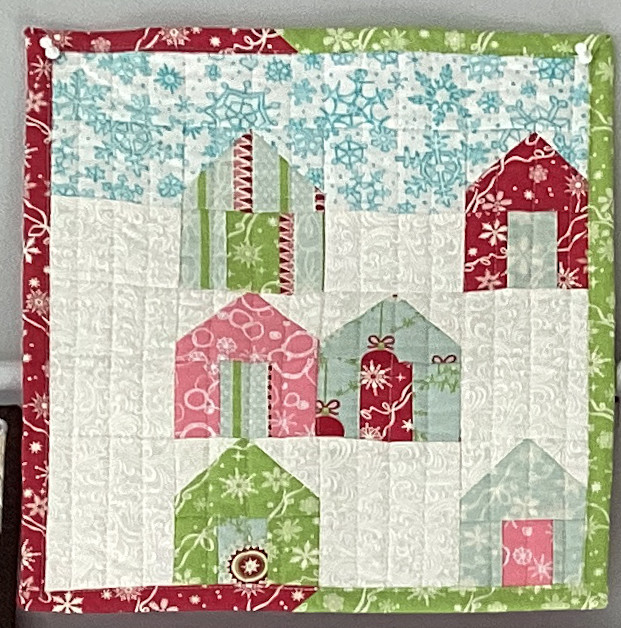 From the book Mini Quilts by Cluck Cluck Sew, any quilt is Christmas if you use your Christmas fabrics.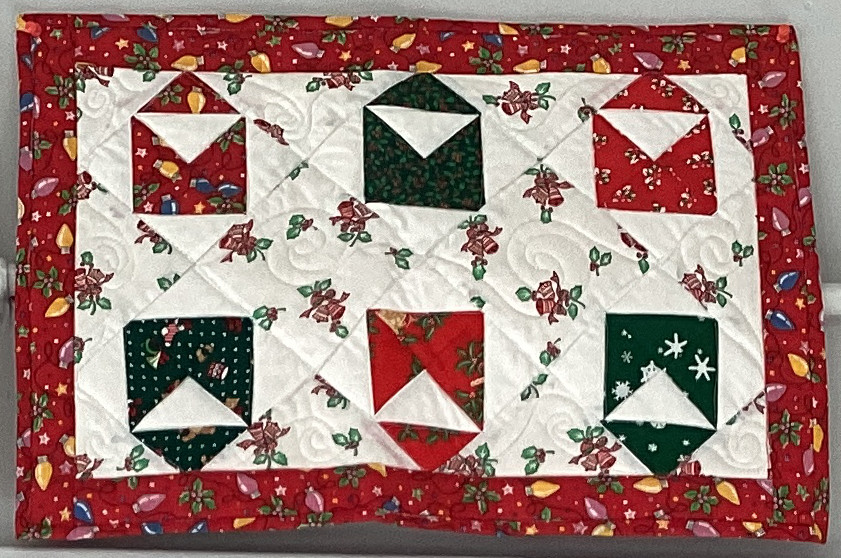 This one was one I made up myself from scraps of another quilt. I had a few half square triangles and just played around and looked up some pics until I saw if you arrange four HSTs just so, they look like envelopes. Place them on point, throw in a background, border, and DONE! It's about placemat size.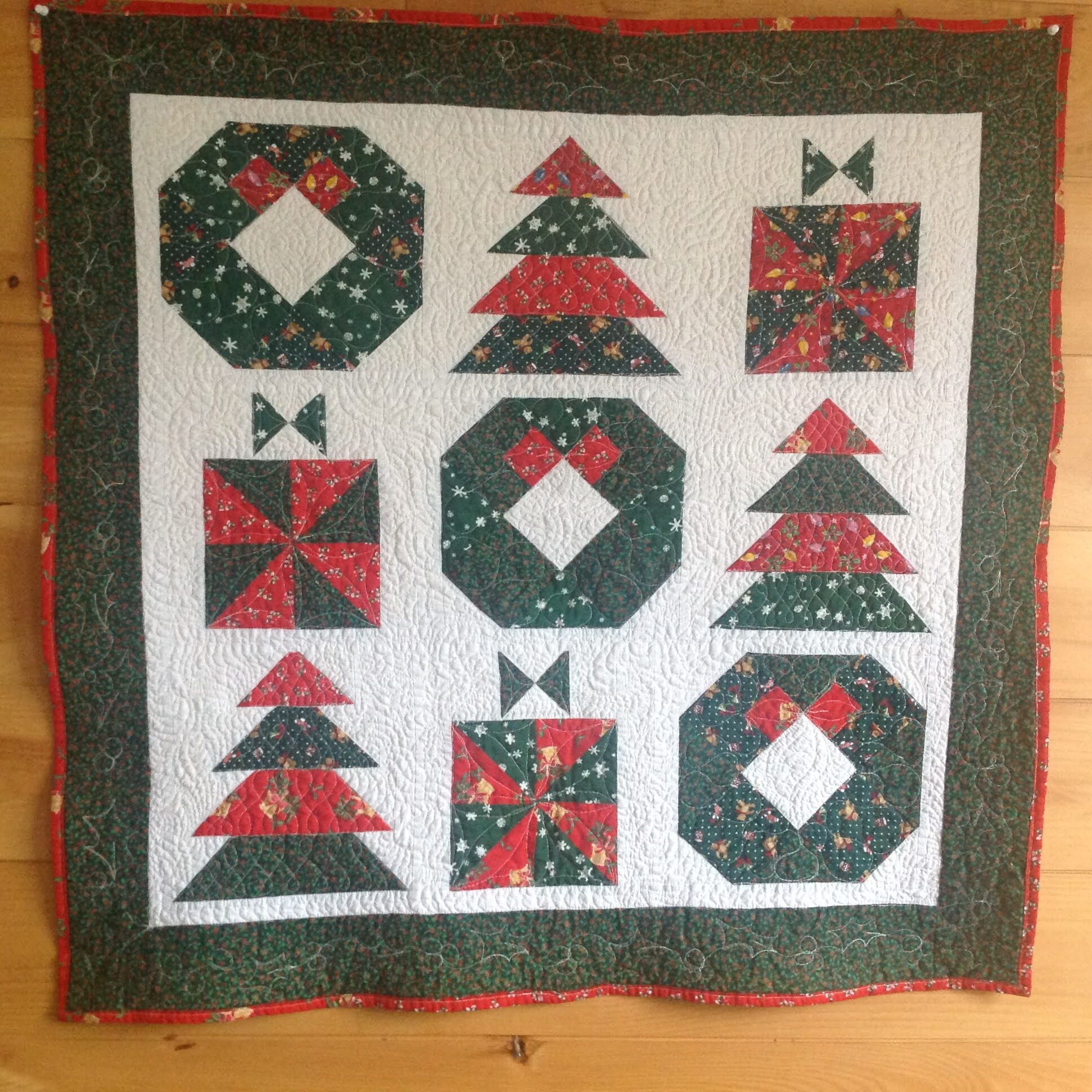 The large square wall quilt on the back wall is the Little Joys quilt, put on as quilt along by the Fat Quarter Shop a long time ago. The PDF is available for purchase here.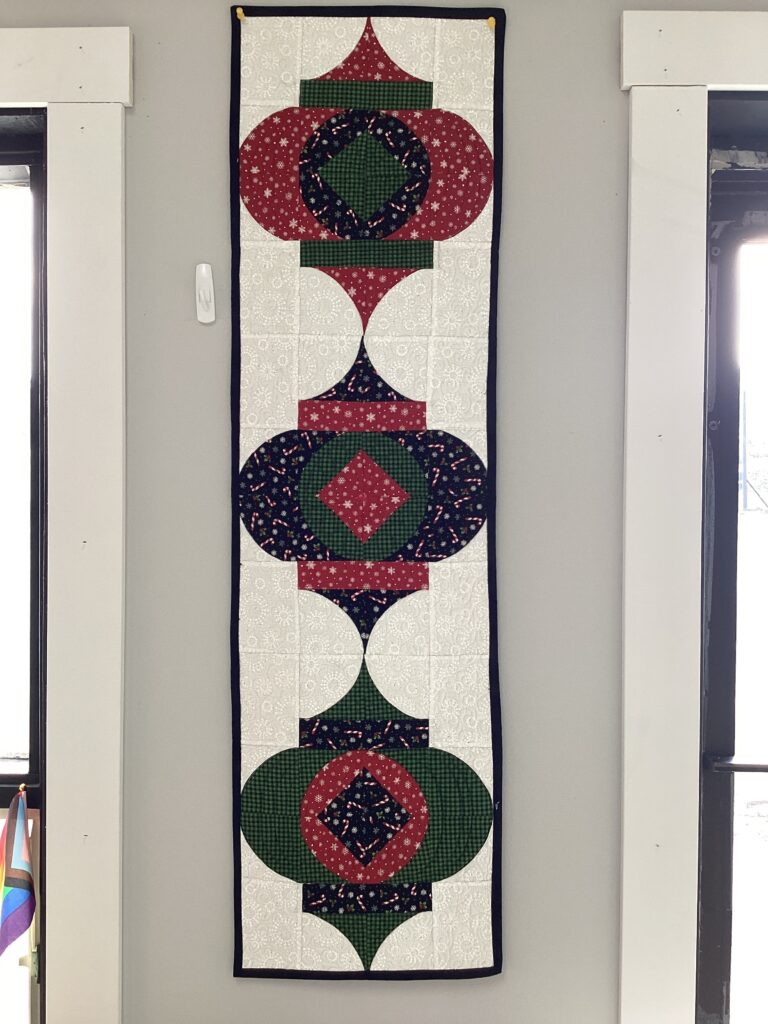 This runner was actually fun to do! I used the Mini Quick Curve ruler and a free pattern from Sew Kind of Wonderful called the Mini Mod Ornament. The pattern gives the cut pieces of fabric for requirements, but I made three blocks from 3 fat quarters. I cut all the pieces from each print and mixed them up in each block.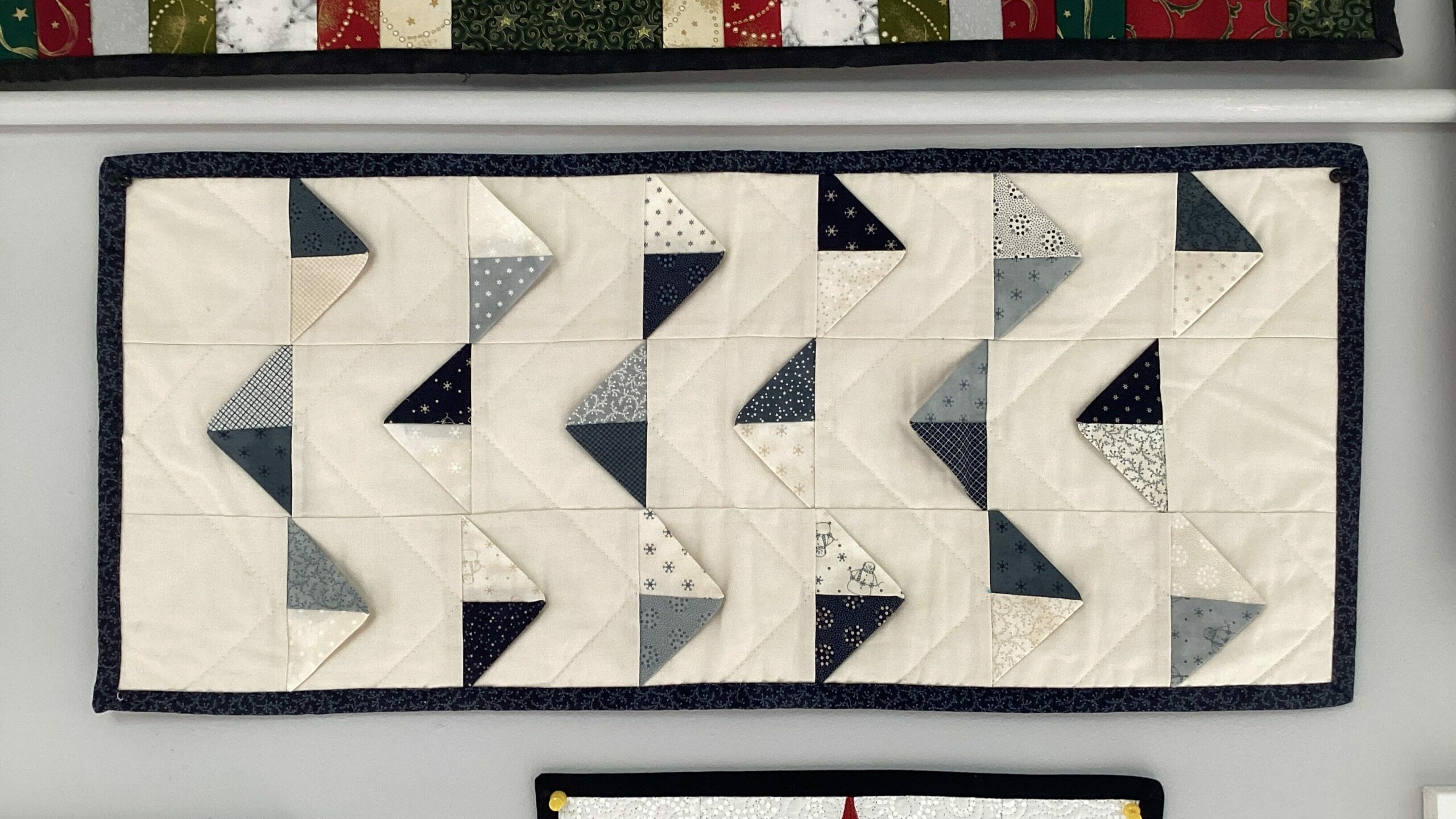 This runner was made by Snowy using a mini charm pack and a matching Kona solid. The triangles are folded and only the edge is sewn in. It was a pattern in Moda's Candy Squares Quilt Pattern Project Booklet, currently out of print. Not sure what I did with my copy.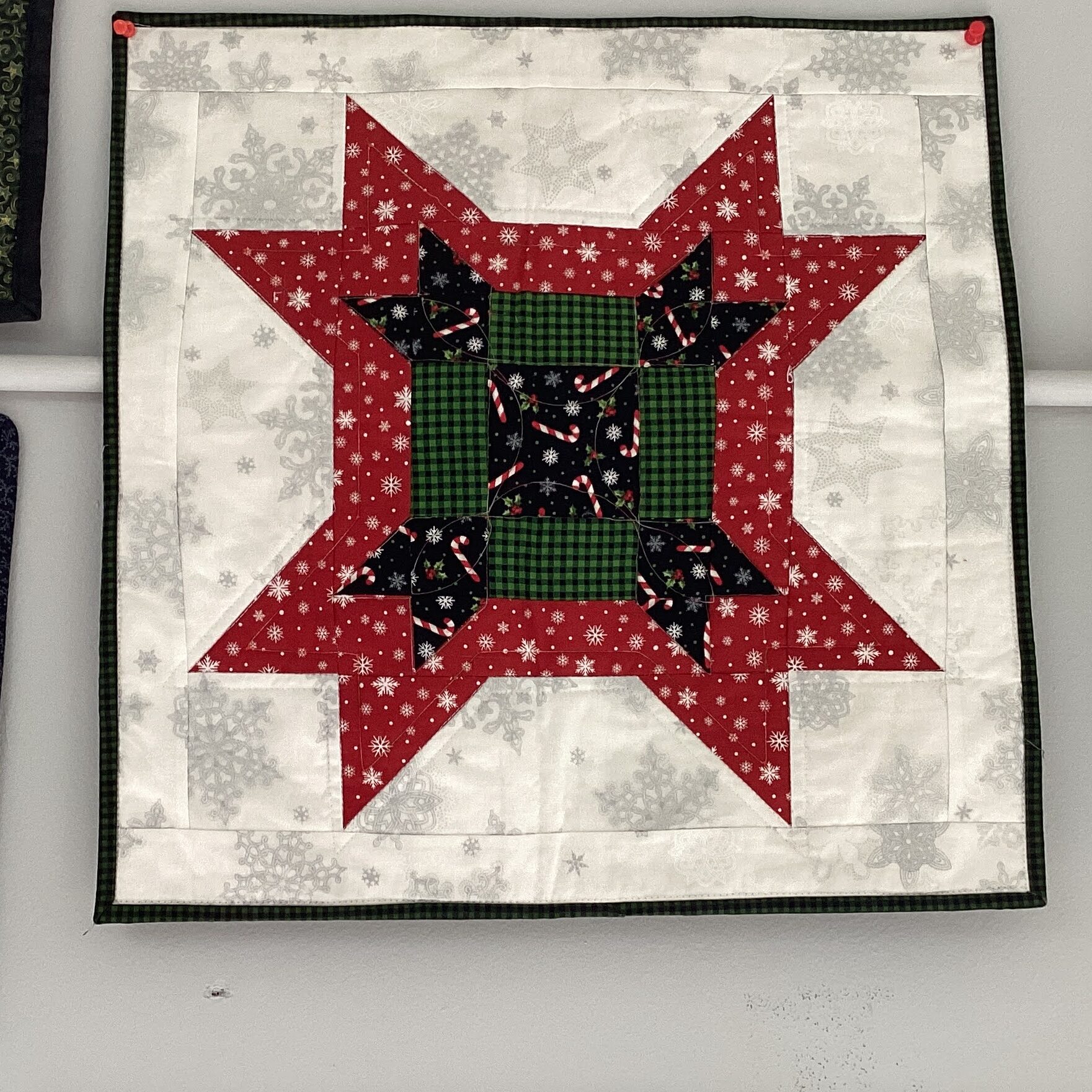 This is a great example of just taking a nice quilt block, adding a finishing border, then making it a wall hanging. Not sure what the block is called.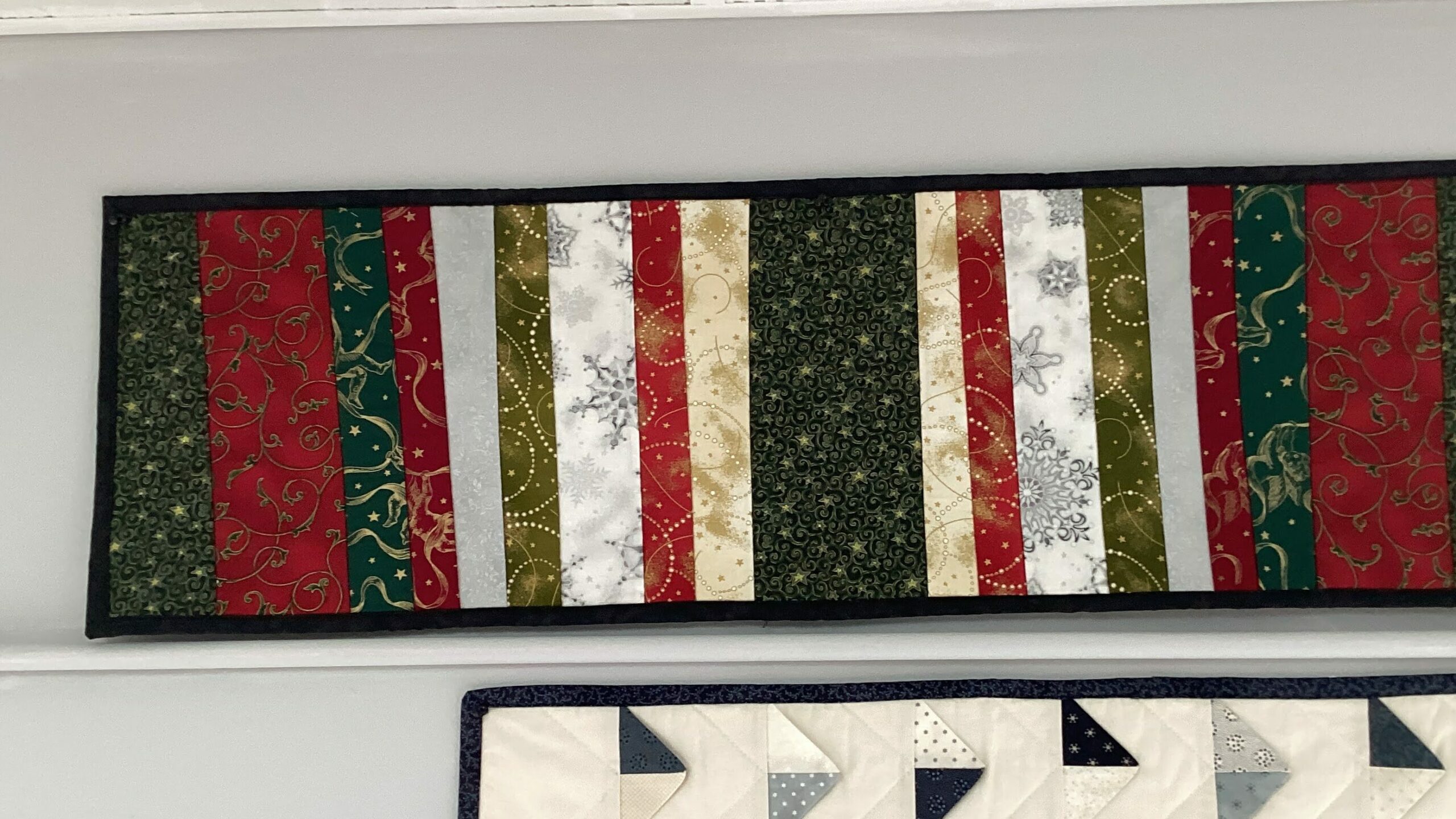 This was a quilt as you go runner, done wonky on purpose. I was just using up scraps in my Christmas bins and pulled all the metallic prints.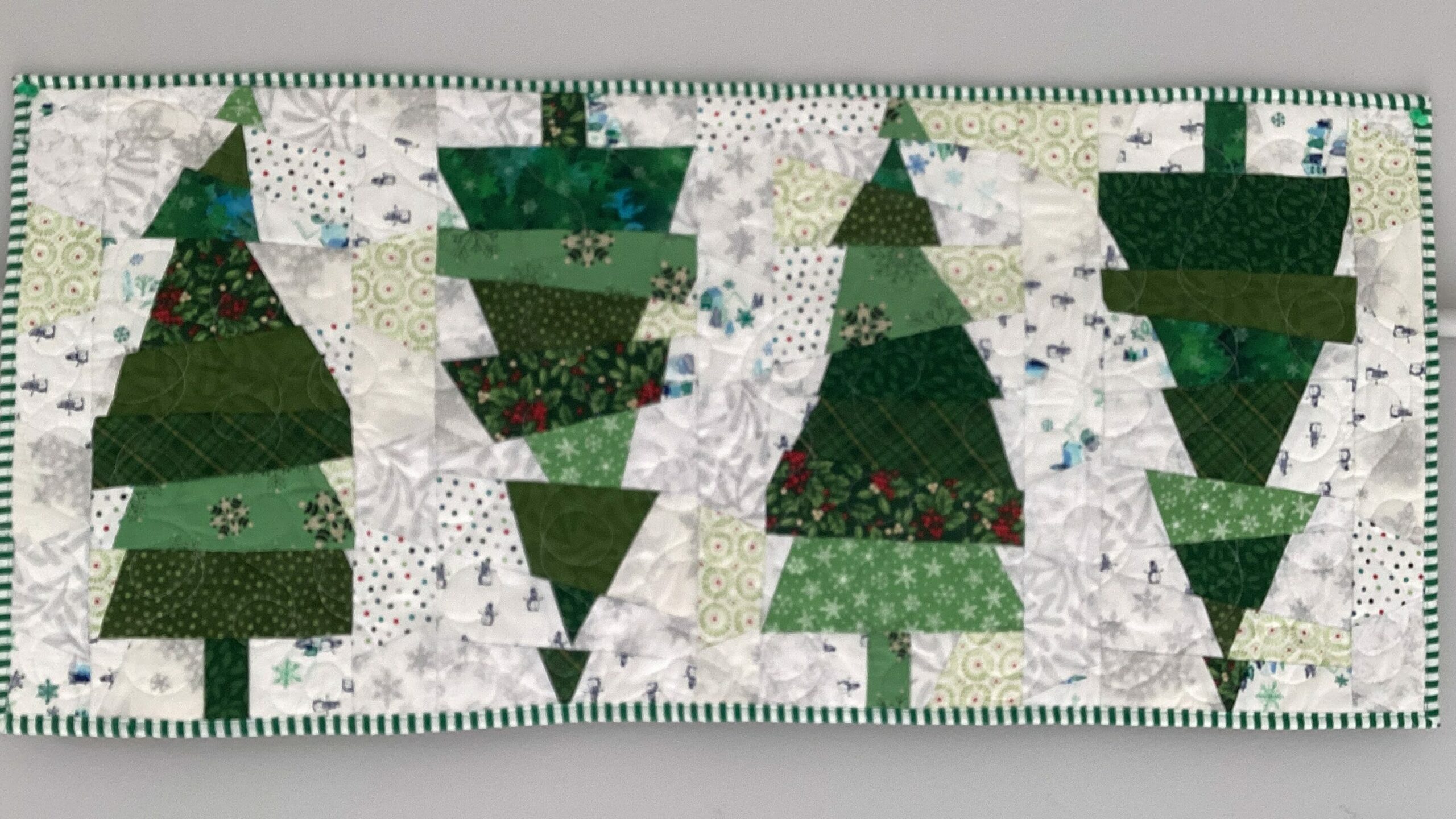 And lastly, the second most popular Christmas mini quilt I get asked about is this one! This is a PDF downloadable pattern from Cut Loose Press, called Crazy Christmas Trees. Buying the digital copy is your best bet here. The ruler is not required as ANY 45 degree ruler will work! Especially if you follow the directions. Not like me.
Some of the minis above are also table runners, placemats, or table toppers. I like to hang them up just for a change of pace! I'm sure this list will grow as I dig more out of storage and bring them to the shop. Remember, any pattern can be a Christmas one if you use holiday fabrics!